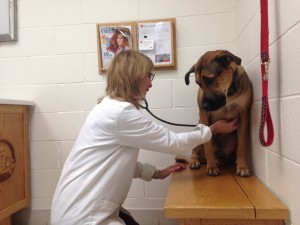 When your family is sick, minutes count. The same thing applies to your furry family.
We offer in-house radiology, dental radiology, basic ultrasound, and blood work. We also offer microscopic analysis for skin and ear infections, lumps and bumps, and urinary tract infections.
We believe speed and quality in diagnostics is critically important, which is why we are one of few veterinarians to offer these services in-house.
"I have been a client of American Animal Hospital for about 25 years. I feel like I get great quality care every time I come into AAH – better than my human MDs! I feel like the staff is my family and they love my dogs as much as I do. If I ever have an emergency, they "fit us in" as soon as we can get here. They all spoil my dogs to the extreme, like me. I also like how they work and do things for and with the community."
–Mary B, Neenah