Dr. Lisa Hatfield and Dr. Steve Case join the team at the Neenah veterinary clinic
NEENAH, Wis., June 30, 2015 — Two new veterinarians, Dr. Lisa Hatfield and Dr. Steve Case, are joining the medical team at American Animal Hospital in Neenah. Dr. Pat Mahoney, who has owned and operated American Animal Hospital for 36 years, is retiring. The clinic was purchased by Dr. J. S. Kaleka and his wife Kay, who officially assumed ownership on June 25, 2015.
Dr. Lisa Hatfield will assume the role of Practice Manager and will also work full-time as a veterinarian. She provides veterinary services for cats, dogs, small mammals, reptiles and birds. She most recently worked at Hanover Park Animal Hospital in Hanover Park, Ill. and ran her own business, The Doctor Is In, offering veterinary relief services in Northern Illinois and Southeast Wisconsin. She is a 2007 graduate of Iowa State University College of Veterinary Medicine.
"We are thankful to Dr. Pat Mahoney for giving us this opportunity," said Dr. Hatfield. "He has built a solid business with a wonderful clientele, and we admire the clinic's reputation for high-quality veterinary care. We intend to continue to provide the highest quality care available in the Fox Cities for companion animals."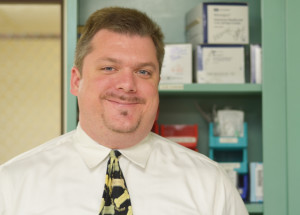 Dr. Steve Case most recently worked at Antioch Animal Hospital in Antioch, Ill. He will provide full-time veterinary services for dogs and cats, with special interest in dermatology and surgical care. He is a 2005 graduate of Iowa State University College of Veterinary Medicine.
All current team members will continue working at the clinic. "We are keeping everything the same, and have prepared for the smoothest transition possible," said Dr. Case. "We have a passionate, energetic team and look forward to working with them to continue to provide excellent veterinary services to our clients and their pets."
"I am so grateful to have worked in this amazing community, caring for so many wonderful pets, for 36 years," said Dr. Pat Mahoney. "My clients and teammates have become like family to me. I will miss everyone, but am confident the new doctors will continue to lead the clinic to provide the best services available."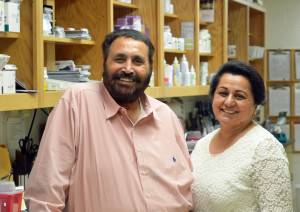 Dr. J. S. Kaleka began practicing veterinary medicine in 1973. He and his wife Kay have previously owned and operated Germantown Veterinary Clinic (Germantown, Wis.), Schaumburg Veterinary Clinic (Schaumburg, Ill.), and Beaver Dam Veterinary Clinic (Beaver Dam, Wis.). They reside in Beaver Dam and will function as advisors to the American Animal Hospital team.
American Animal Hospital (AAH), located at 1230 S. Commercial St. in Neenah, Wis., has been serving pet owners in the Fox Valley for more than 35 years. The clinic's motto and promise to clients is to "care for your pets as if they were our own." The team provides cat, dog, small mammal, reptile and bird exams, vaccinations, treatment and medication plans, diagnostics, spays and neuters, dental procedures an other veterinary surgeries, and emergency care. They also advise on pet behavior, nutrition, exercise and more. AAH is one of only two veterinary clinics in the Fox Valley to be AAHA (American Animal Hospital Association) Accredited, which means the clinic is evaluated on over 900 standards to ensure the highest quality of pet care. At AAH, pet parents can be assured of the highest quality of care available, and that every patient is a VIP. AAH is a proud supporter of community events and activities, as well as local animal rescues.
See full doctor bios and photos at: http://www.aahneenah.com/about-2/meet-the-team/.
##
More